Time to tackle that hurricane kit you've been meaning to put together.
Now… what to put in your supply box? Food and water—check! Maybe a flashlight, a first-aid kit and some candles, and you're good to go, right?
Not exactly.
Building a proper hurricane kit and preparing your home takes careful planning and foresight. Especially if you're storing resources for multiple family members, you'll need supplies that are designed for worst-case scenarios, like long waits for goods due to closed ports, power outages and even temporary relocation to a shelter or a friend's home. Include gear that could prove useful in adverse conditions like torrential rain, high wind, storm surges and flooding.
Don't get caught unprepared. When a potentially dangerous storm moves in, you want to be in a safe space with everything you need, not on the road or stuck in line scrambling to get supplies.
Use this list of basic supplies to help you weather the storm successfully, and keep our suggested recovery/rebuilding items on hand for effective and safe cleanup in the event that your home or community is impacted.
These Basic Supplies will help you and your family stay safe and sound
during hurricane hazards: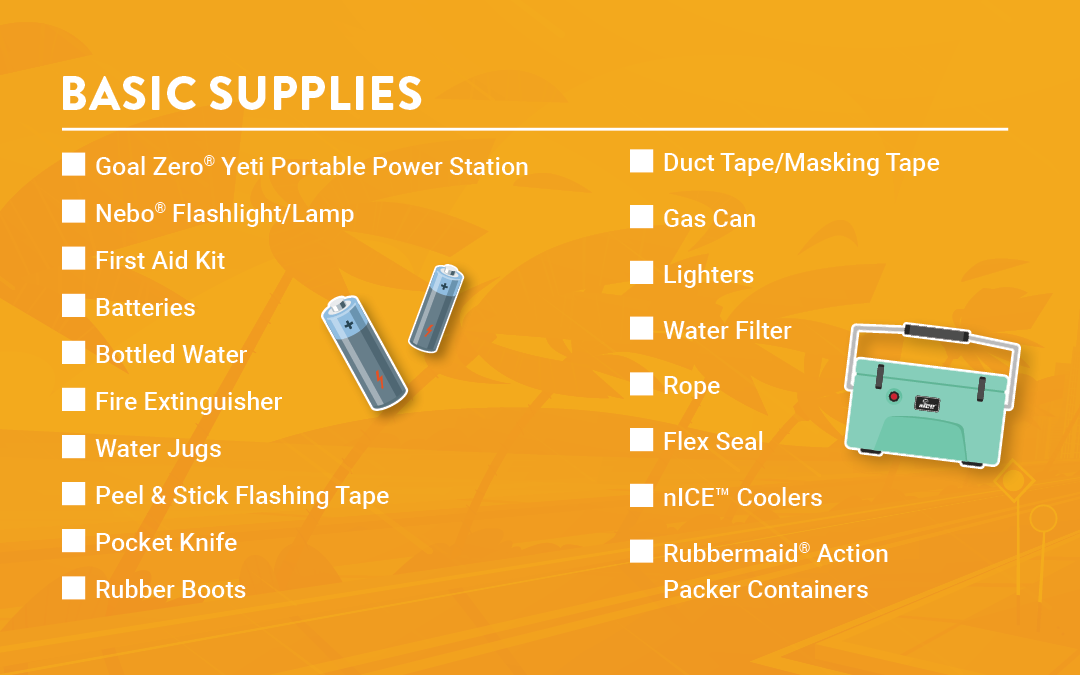 These Recovery & Rebuilding Supplies will help make cleanup and restoration efforts
go more smoothly in the wake of a storm: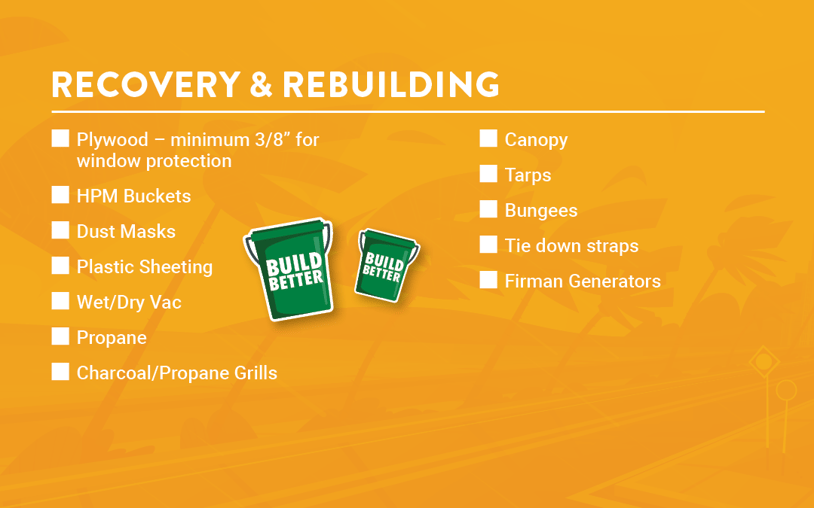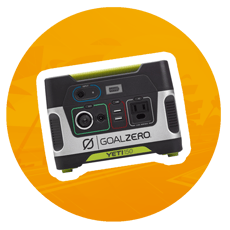 Goal Zero Yeti Portable Power Stations
An ideal option for any family's hurricane preparedness kit, Yeti's award-winning Goal Zero line of quiet, portable power solutions stations offer several benefits over gas-powered generators—low noise, no fumes and low maintenance. Choose from a variety of different storage capacities, from small models to charge digital devices, laptops and important medical devices from high-powered generators that can keep refrigerators and power tools going. Plus they're compatible with Yeti's portable solar panels for solar recharging.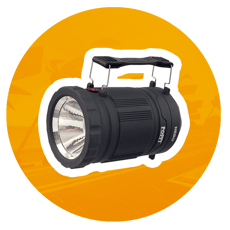 NEBOFlashlight, Lanterns and Head Lamps
Known for their high-lumen lighting solutions that combine value with consistent performance, NEBO offers a wide range of illumination products that are designed to be impact-resistant and long-lasting. As part of your hurricane kit, add both small and larger lighting options to ensure you're prepared for any indoor or outdoor conditions—starting with compact 300-lumen personal light devices up to powerful rechargeable lanterns and flashlights with 3200-lumens or more.